Join The Global Movement of Generosity #GivingTuesday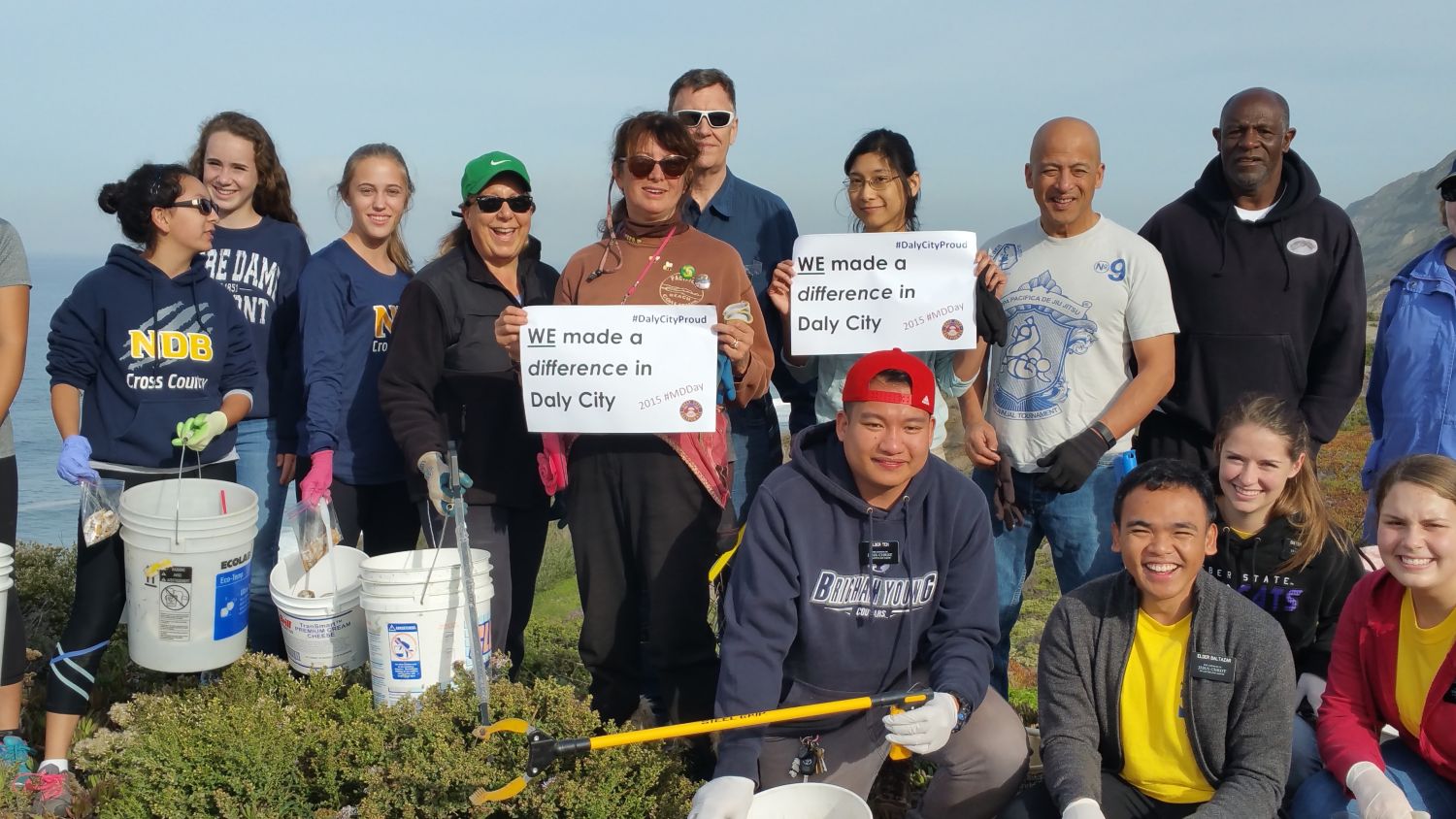 Please donate to the Pacific Beach Coalition on the global day of giving known as #GivingTuesday
. Now more than ever we rely on your financial support to achieve our mission, and every dollar makes a difference.
The Pacific Beach Coalition is creating positive and lasting change. Here is what we have accomplished so far this year:
Engaged ~14,000 volunteers
Removed (from neighborhood streets, beaches, bluffs, parking areas and open spaces):

16,585 lbs of trash
2,629 lbs of recycles
50,000 lbs of invasive weeds
137,693 cigarette butts

Taught over 7,500 students about bees at 21 school assemblies, a record!
Hosted 2 free educational community events
Got featured in the Half Moon Bay and Pacifica Review Magazines, once about the Sea Stars and a second time featuring Jeff and Paxton, Mussel Rock Earth Heroes
Designed and produced the Pacifica Earth Day of Action which included removing 3,588 lbs of trash & educated 5,500 people who attended EcoFest
Led 1,488 volunteers for Coastal Cleanup Day and removed 3,698 lbs of trash
Engaged over 1,194 'Give Back' volunteers from Bay Area businesses and corporations
Installed and maintained:

14 new Stainless Cigarette containers
Dozens of cigarette pots near walkways and benches
Every volunteer received hands on field education and training and was inspired to pick up litter, restore habitat, recycle, and take action for the ocean and this year's nominated
Earth Hero, the Sea Stars
.
Please help us do more! 
A gift of $25 or more will give our all-volunteer organization the ability to purchase more cigarette container, pickup sticks, native plants and tools for habitat restoration.
Larger gifts will move us towards a more sustainable business model, the creation of infrastructure and the ability to hire dedicated staff.
Be part of this movement
Donate today to help us achieve our mission of preserving the ocean, coastal habitat and wildlife, and ending litter, through advocacy, education, community building and citizen action.
Thank you for your generosity.