Report from Hawaii: Cigarette Butts & Plastic Lei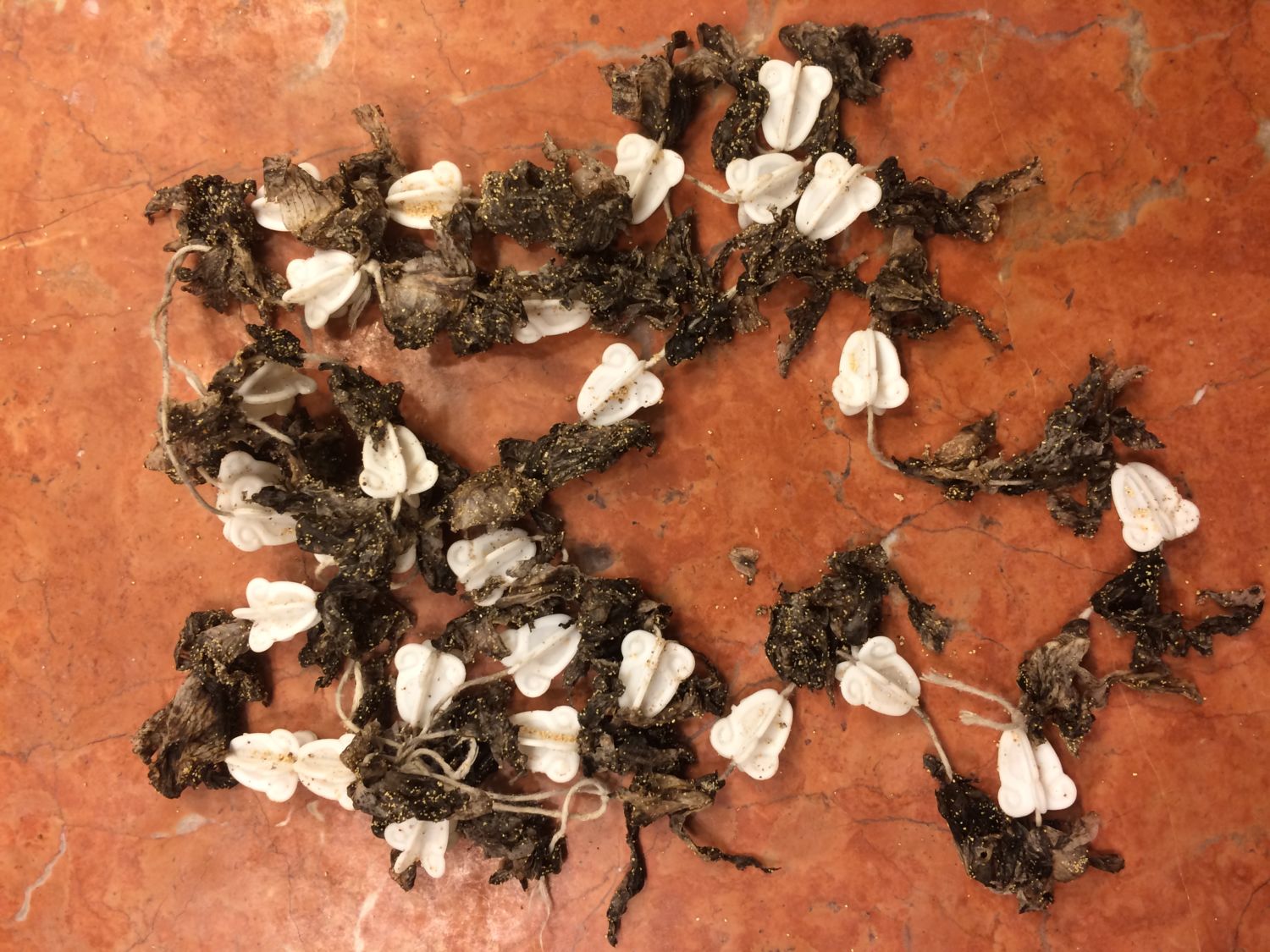 Claudia, a volunteer and member of the Steering Committee sent us an email from Hawaii after she went on the beach to watch the sunrise. During her walk, she picked up some trash, and here is her report:
"I ventured out after a huge storm passed through last night to see the sun rise and I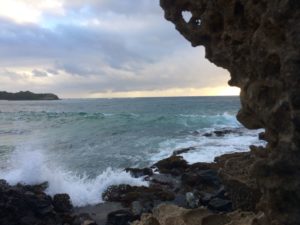 found this…
I've picked up 11 strings on the beach and I knew they were leis that had been floated out into the ocean. This is the first one I found "whole". I have found the little plastic pieces in a variety of decay stages…each piece has 5 wings which break off resulting in 6 pieces of micro plastic(6X24 is 144 possible pieces per lei)  … on the beach but I didn't know what they were. And the strings are choking/entrapment hazards. 
The cig. butt was one of 9 I found this morning. Some floating in pools of rain water, all in the tidal water habitat. 
And it was another gorgeous sunrise.
Oceanside lava is just so dramatically beautiful and fun to explore. Shearwater birds nest here in nooks and crannies; they're nocturnal."
Thank you Claudia for taking your Earth Hero spirit where ever you go!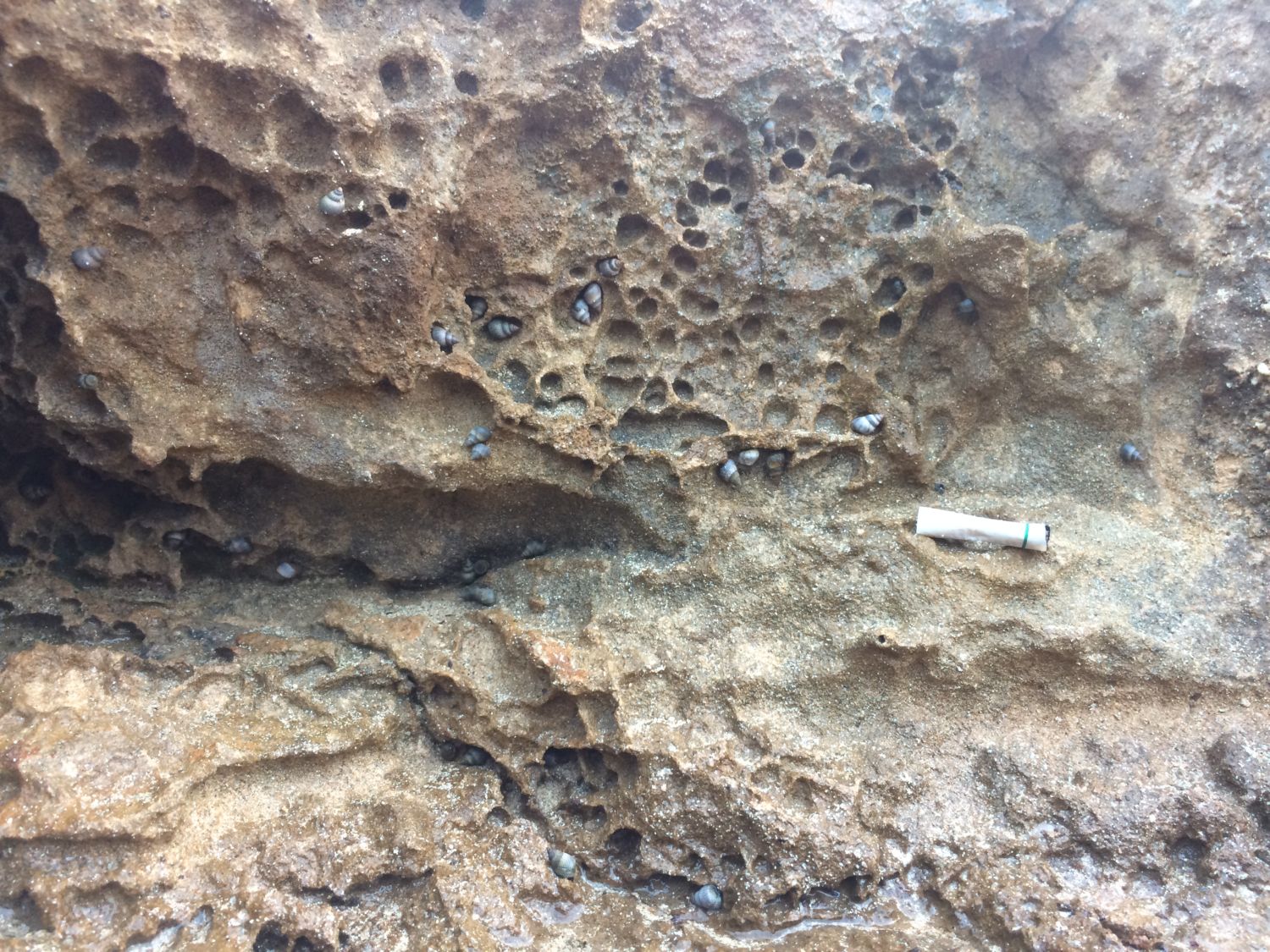 You did a beach cleanup or restored some native habitat and would like to share your results with us? Send us an email with comment and pictures at info [at] pacificabeachcoalition.org.