Montara State Beach, Montara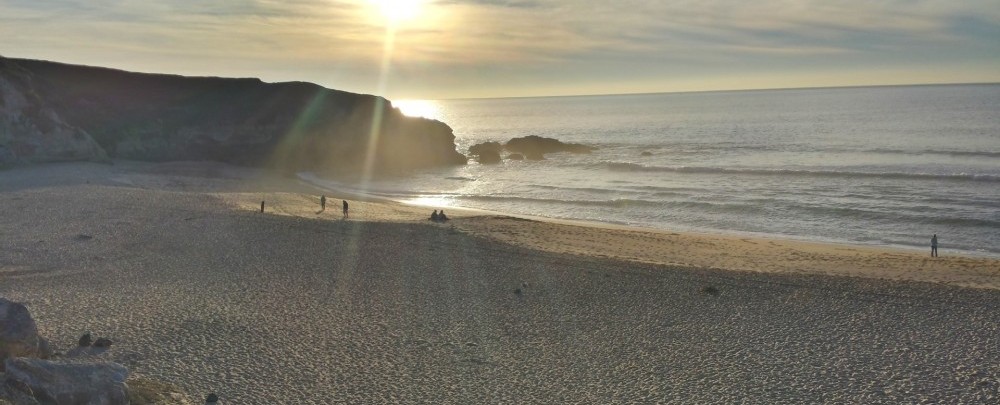 About Montara State Beach:
Montara State Beach is a wide, mile-long beach just north of Montara along the San Mateo County Coast. Behind the beach are stunning sculpted sandstone cliffs making this a very photogenic spot. The northern parking lot has a wide trail and a steep stair that drops down to Martini Creek where it crosses Montara Beach. The southern parking lot requires a walk to the beach side of the restaurant to reach a safe stairway access point.
Montara State Beach is part of the Montara State Marine Reserve. Like underwater parks, these marine protected areas help conserve ocean wildlife and marine ecosystems.

Site Captains: Meet Wendy and Kevin Stokes and Andrew Burke. Wendy and Kevin are long time coastal residents who believe we as humans have a responsibility to be stewards for our planet and all its creatures. They have been Beach Captains for the CA Coastal Cleanup since 2003 and have been cleaning Montara State Beach, Gray Whale Cove and the highway on a regular basis for the past 12 years. They created the Montara Beach Coalition after being inspired by our efforts. We decided to join forces in order to have a bigger impact and a larger influence on the community. Wendy and Kevin are joined by Andrew, also a Montara resident. Andrew is a motivated filmmaker, educator, writer and an avid surfer who loves the Ocean, he is always willing to help and we appreciate his positive attitude.
About the Cleanup
Time: 1st Saturday of the month from 9 to 11am.
Where to Meet: We will meet in the North parking lot at Montara State Beach the one North of the La Costanera.
Parking: There is free beach parking in the North lot to the North of La Costanera.
Cleanup Areas: We will clean the beach parking lot, and both sides of the road from the parking lot to La Costanera restaurant. Time/volunteers permitting we will clean both La Costanera parking lots and the bluffs.
Supplies: Volunteers are encouraged to bring their own buckets and reusable gloves. Extra gloves, buckets and specific tools for this site cleanup will be provided while supplies last. The weather is changeable: make sure to bring extra layers, a hat, sunblock, water and snacks.
Litter: Expect to pick up plastic wrappers, cigarette butts, burnt pallets, other debris and recycling. We try to plan cleanups after spring and summer holidays when more trash is left.
Restrooms: There is a public restroom in the South Parking Lot – South of La Costanera restaurant.
Special Regulations:
Dogs: Dogs permitted on leash only. Use caution as there are dangerous sneaker waves, and a very strong rip current (NEVER turn your back on the ocean and watch children and pets carefully).
Pack your trash in and out. There are only two trash bins directly next to La Costanera and two in the Montara State Beach North parking lot.
Fires or BBQ grills and glass containers: Prohibited on beach.
Fireworks: Prohibited on beach.
Smoking: Prohibited on beach.
Wildlife & Habitat Protection Measures: There have been shark and Orca sightings here. Other than the obvious effect trash has on the local wildlife there are no special protections we are aware of.
Be sure to read through the Cleanup Guidelines before attending a cleanup.
More questions? Read our Beach Cleanup FAQs.
Would You Like to Join Us? To make sure we bring the right amount of supplies, to be more efficient and conserve paper, please complete our online form. It will only take you a few seconds. Sign up here!
Make a Contribution to the Cleanup:

Montara Beach Cleanup Location Map: